Ceiling fan with Regulator
5-Speed Control
Equipped with Safety Wire & Switch
Suitable for Bungalows & Apartments with ceiling of 3metres and above
*All prices include 7% GST, exclude delivery and installation.
**Product may not come in original packaging as each carton contains 3 sets of product.
120CM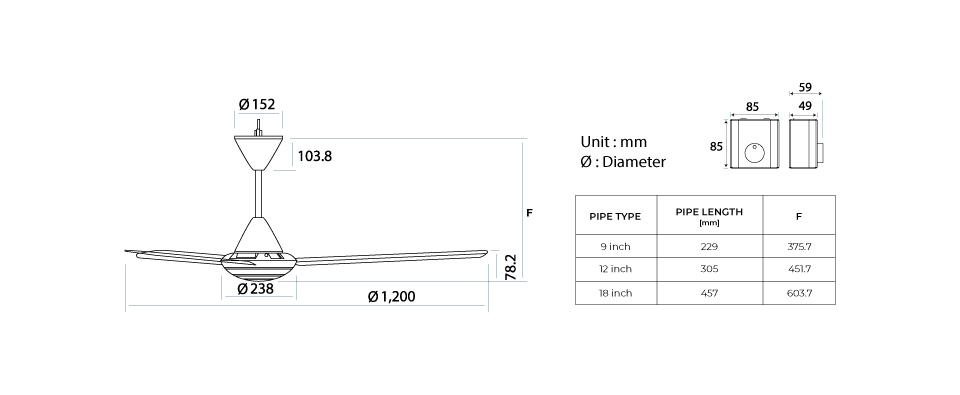 M48SG
M48SG, a reliable, timeless classic. The perfect choice for hot days, sun or shade.
48" (120cm) Design
Compact size controlled regulator
5-speed selection
Permanently lubricated ball-bearing assembly
World's First Patented Safety Design